This store requires javascript to be enabled for some features to work correctly.
WTF IS AN XRAEART?
Let us introduce ourselves
WE'RE XRAEART CLOTHING CO.
We're an independent, original graphic alternative streetwear brand based out of the Midwest. Blurring the lines between the gritty dark and the vibrant sweet, the tag team duo of Rachel Ruby Raymond and Math Byler have been pushing out art and endlessly grinding to share their visions with the masses and fight for their place as a small business in the world of streetwear fashion.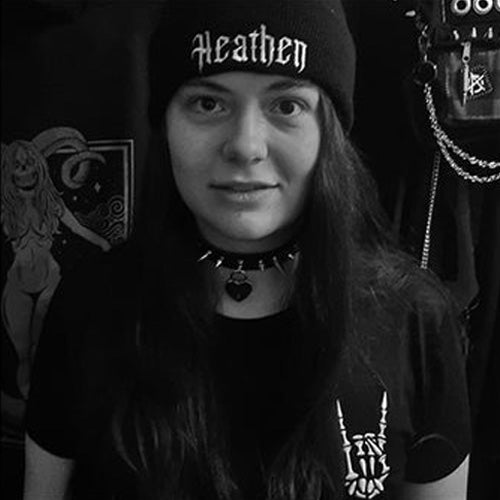 CO-OWNER & ARTIST
RACHEL RUBY RAYMOND
Kansas-born artist and misfit Ruby never really felt like she fit in anywhere. In this, she found love in alt music and fashion, band t-shirts, graphic art and poetry. Today she conceptualizes XRAEART designs with Math, armed with her weapons of choice: an iPad and Apple Pencil. She says "it's the best feeling to create something, share it with others and help everyone feel less alone in the world."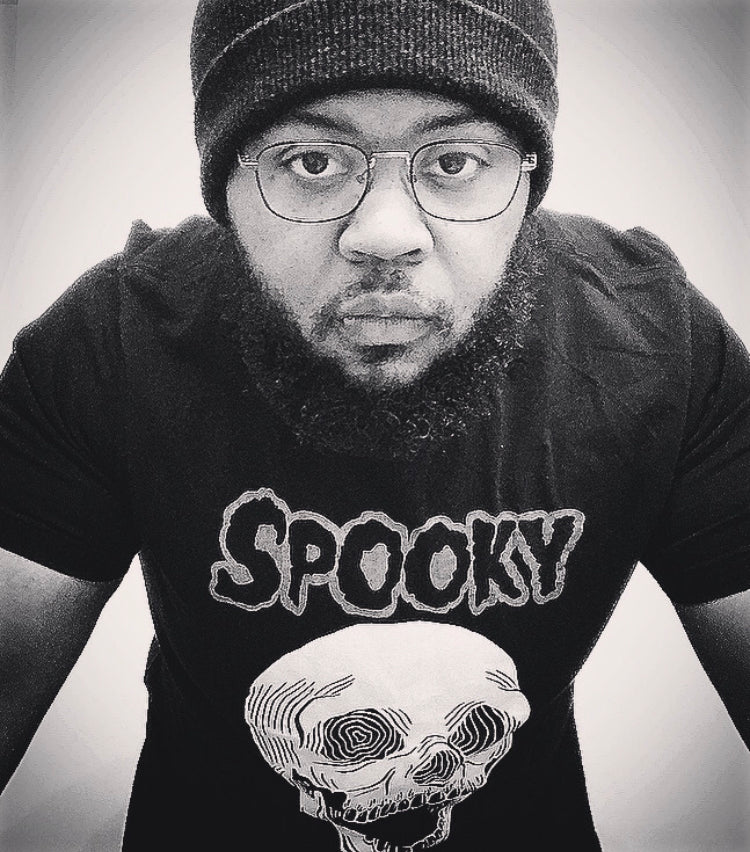 CO-OWNER & BRAND DESIGNER
MATH BYLER
Philadelphia native MATH is XRAEART's graphic conceptual wizard behind the brand, coming up with most of our illustrative concepts. Math manages day-to-day operations and helps Ruby push their designs into the next stratosphere.
" This for me is something that's been over a decade in the making, something I'd been pushing to make happen for years. Just being able to take the twist and turns of any conceptually conceived piece and mold it into something tangable that we can actually reach out and touch and other people can relate to and appreciate is an unreal experience. My happiest most fulfilling moments in life are those spent with Ruby passing the pen back and forth, making tweaks to what eventually morphs into our full realized vision. There's no greater high. "
WE PRIDE OURSELVES ON QUALITY
HANDCRAFTED & MADE TO ORDER
Our accessories are handmade statement pieces that allow you to express yourself unapologetically. We take pride in our quality and assure you that we aren't making cheap throwaways out of faux materials like some other companies. Our leather cuffs and chokers are handmade, and our backpacks and bags are hand sewn with handcrafted patches.
WHAT WE STAND FOR
WE ARE UNAPOLOGETICALLY
Anti-Racism, Anti-Exclusion, Anti-Capitalism, Anti-Homophobia, Anti-Transphobia, Anti-Fascist, Anti-Prejudice, Anti-Bigotry, Anti-Police Brutality, Anti-Oppression, Anti-Government, Anti-Establishment, Anti-1%, Anti-Conformists, Anti-Bootlicker, Anti-Bullshit
IN EVERY SENSE OF THE WORD
WE ARE ABOUT EQUALITY
If you find yourself being offended by somebody else living their life the way they want to the fullest, and if you're perfectly fine with turning a blind eye to the systemic injustices in the world happening right in front of your face to make your life more comfortable, then you are more than welcome to GTFO because you'll probably hate it here. :) We are about equality in every sense of the word. We don't do this for you, we do this for everyone.
GIVING BACK TO OUR COMMUNITIES
WE BELIEVE IN CREATING CHANGE
In 2021, we donated $1000+ worth of clothing to a local NE Ohio domestic violence shelter. In 2022 we ran our CHANGE A LIFE program where we collected spare change donations for a local mental health non-profit of our choice and donated the total proceeds at the end of the year. We also donated $1600+ worth of clothing to a local homeless shelter in NE Ohio.